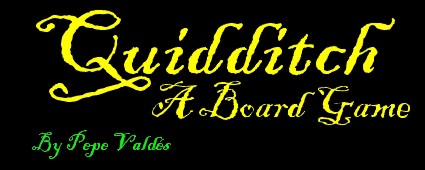 Ok, here you will learn how to make your own game, and then you can play with your friends!!
Images download a little bit slow, just be patient, it's worthy. The thing is that if I shrink them, they will not show everything.
The cool thing about making your own game, is giving it attitude. Personality you know. Anything you want.
............................................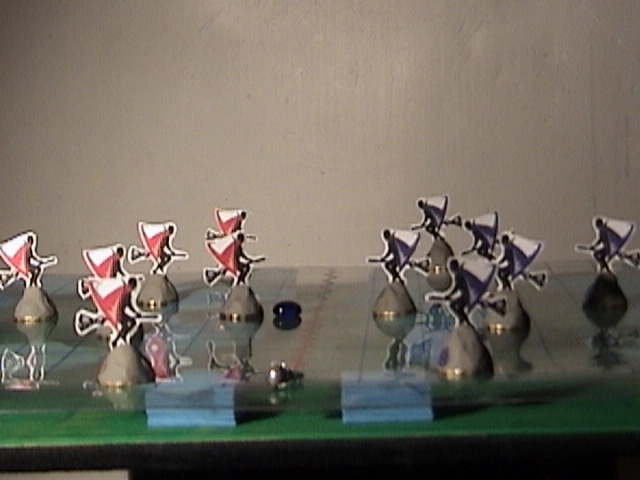 First, here's a list of what you will need!!
FOR THE BOARD
- A board. You can use a clean cake base, or a gift base. It should be a rectangle (16 x 20 inches).
- An acetate, you can get it in big office stores. It should be also of 16 x 20 inches.
- Foamy paper. I will explain later why I used it. and you will find that you can use other things. You'll see.
- Paints, Light Green, Grass Green, Black, Red and Blue Sky.
- Of course a ruler, sissors, glue, etc. oh! you will also need something to draw in the acetate. (Those plumes or pens that won't erase with anything). English is not my first language, so I have some vocabulary problems. If I didn't make myself clear, please email me.
..............................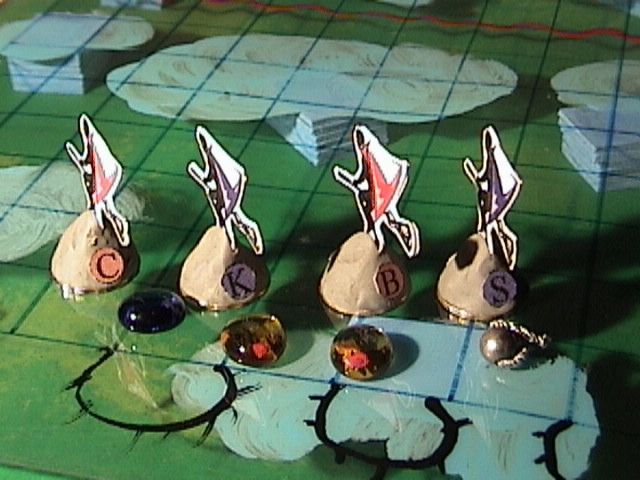 FOR THE PLAYERS AND BALLS
- 14 coins, with less than an inch of diameter. I used Mexican 50 centavos coins. In US 5cents coins will be great.
- Clay.
- Well for the players you need paper, and colors, or you can print, but I will later explain that.
- For the Quaffle and the Buldgers, you use those glass balls. You will understand me when you see the photos. For the snitch, well, use your imagination. I found a collar made out of metal balls, I took out one and use metal paper for the wings. I also found a small wooden box to keep the four balls.
WELL WE ARE READY TO START!!!!!!!!!!!!
I don't have step by step images. But I put some of the finished photos that will be useful.
First, paint the board with green, use both types of green to create a realistic grass efect. With your special pen for acetate, (the one I talk about before), you will draw the squares. It's a squared board of 13 x 16 squares, each square has to be of 1x1 inch. Paint the rings, and the "snitch line" (the red one). Also draw some clouds.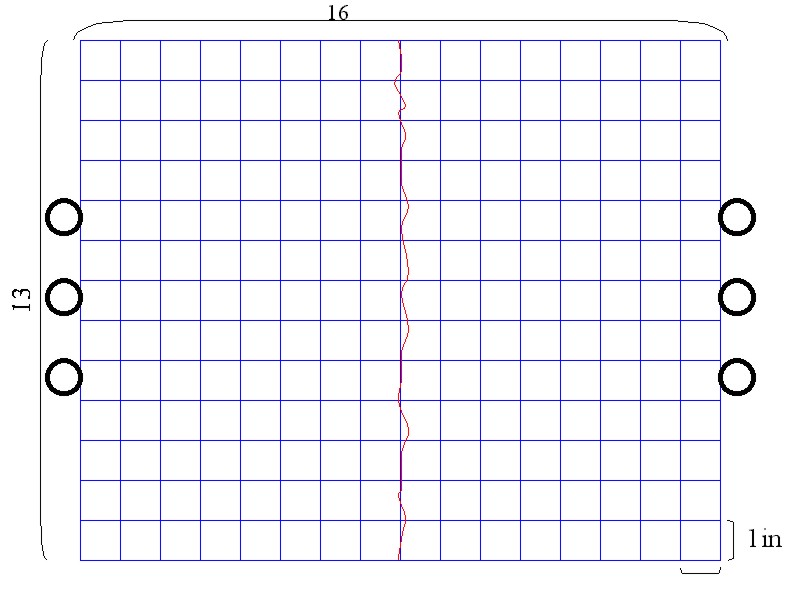 Then use something to create several columns. I used 8 squares of blue foamy paper, to create each column, these are to support the acetate. The idea is to create some space between the board and the acetate, so it gives the effect that the players, and the balls are flying.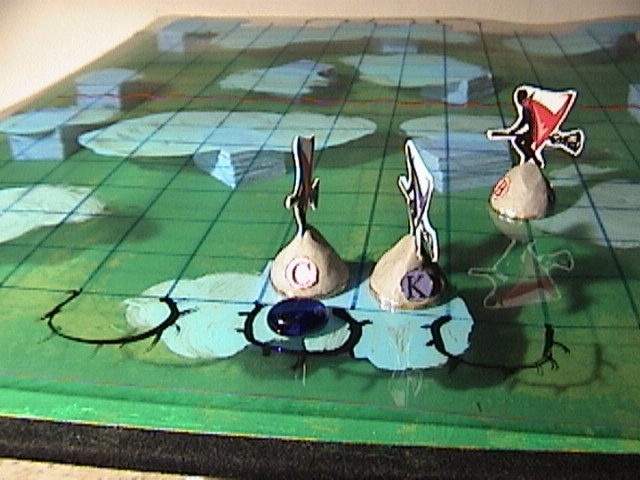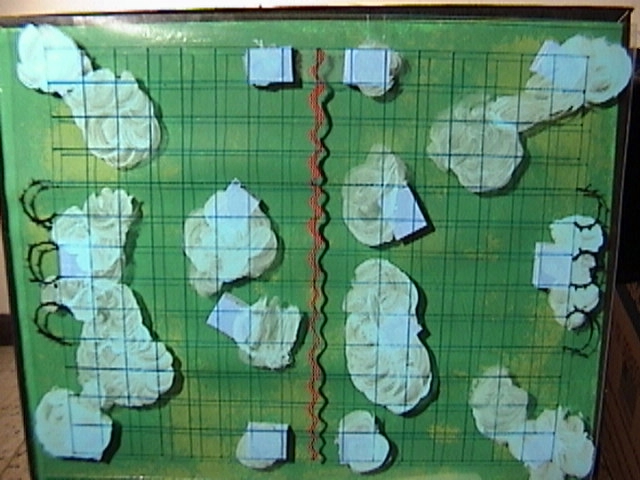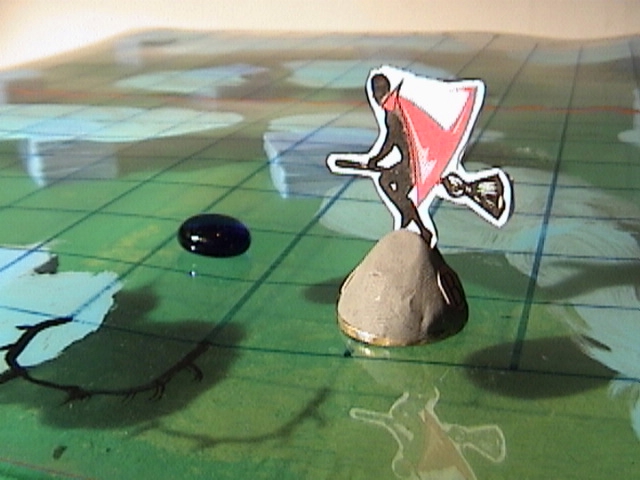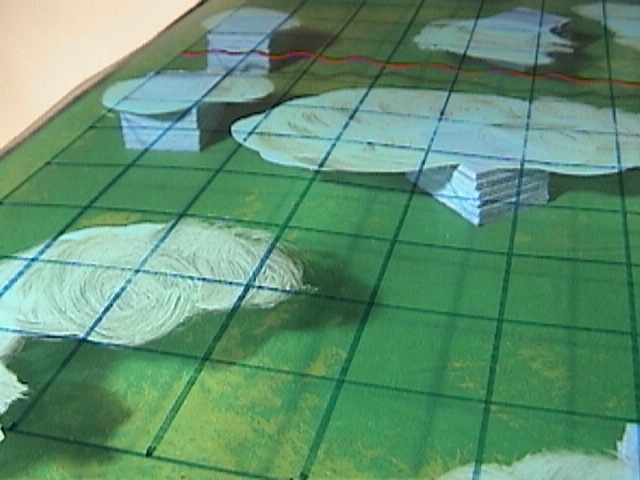 NOW LET'S DO THE PLAYERS.
Put in each coin, a ball of clay, and give it the form you want, Then you will stick the paper players, and in front and back put a B for Beaters, a C for Chasers, a K for Keepers., and S for Seeker. Here is the power point file with the players and the letters. It's cool because they are cliparts, so you can change row color, or put faces in the players, anything you want. Remember, give your game attitude!! make it yours!. To get the file just right click on this link , then click "Save Target As" and save it in your hard disk.
......................................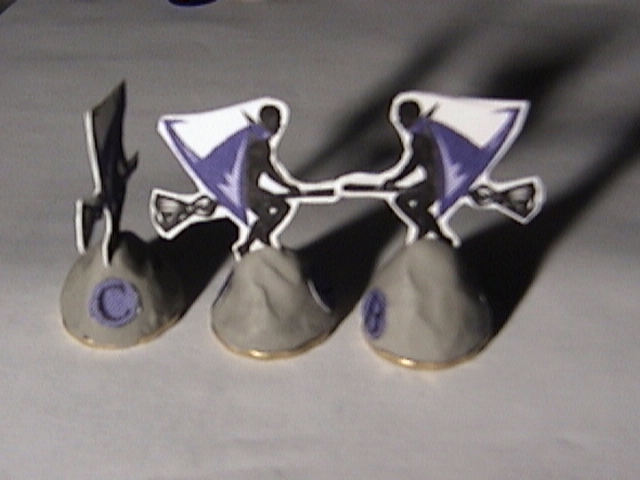 Now for the balls, you will need. 2 yellow glass balls, (or any color) and put a red dot (or any color) in one side, this is to know the direction they are following. You will understand when you see how to play. Another glass ball will be the Quaffle. And in the list I told you about the snitch, check it.
..............................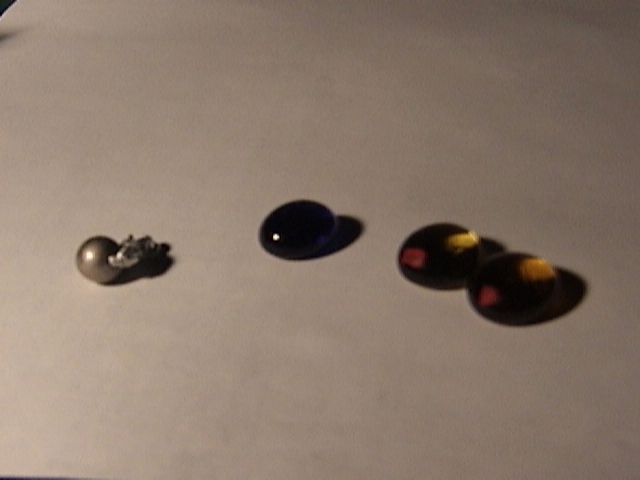 When you finish, you are ready to play.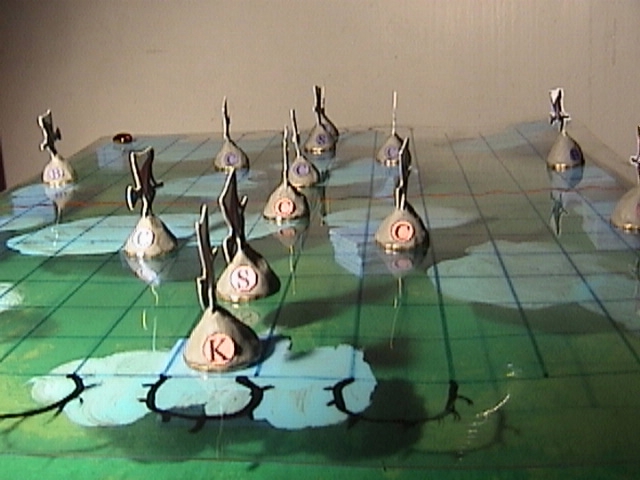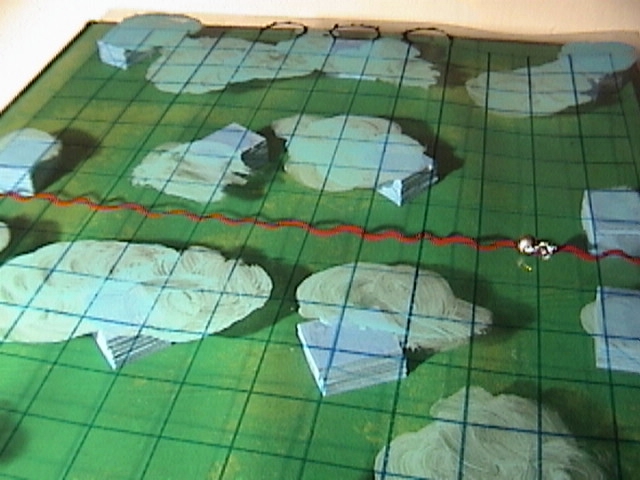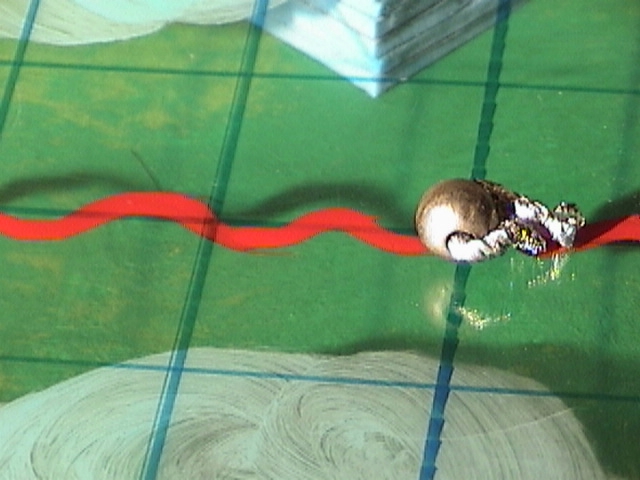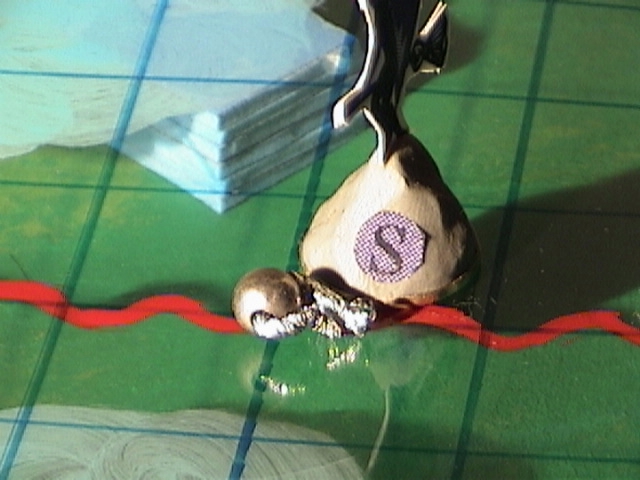 Remember! Send me photos of yours, send me comments, send me whatever you want, I will accept it gladly. If any Toy Maker stops here, I will be glad to know he wants to produce it!!!!!! LOL!!!
Here's Pique again, my owl. e-owl me.