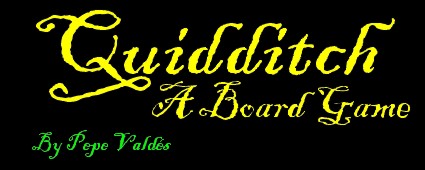 Here you will find all the questions you make!!!! Please fell free to ask me any question you have ok? Here's PIQUE.
Well, First of all I forgot to tell you what happens after the goal. Well it's simple. The Chaser that scores has to go to any point in his side of the board. (From the Snitch Line to his own Rings). Then the Quaffle goes to the Keeper (infront of him). H CAN'T move with the Quaffle, so he must pass it to a Chaser. Meanwhile, any Chaser can take the Quaffle from him. Understood??
Ashely Ramsey, e-mailed me, telling me that my beaters doesn't have the famous club to hit the buldger away. I told her that I like them that way but I know a lot of you would like beaters with batS!! So I made a players set for Ashley. Here is the Players set with BATS in the BEATERS. To get the file just right click on this link , then click "Save Target As" and save it in your hard disk.
SORRY!!! BIG MISTAKE, IN THE POLL I WROTE "Do you liked the game??" AND IT MUST BE "DID YOU LIKE THE GAME??" SORRY, BIG GRAMMAR ERROR! PLEASE VOTE!!
Now, my neighbor, who plays a lot (more than me) told me that once the Buldgers were going to "collide", crash, hit themselves, or whatever you want to call it. Here are to graphics, one, when they are going to crash, and the second one, is the next movement.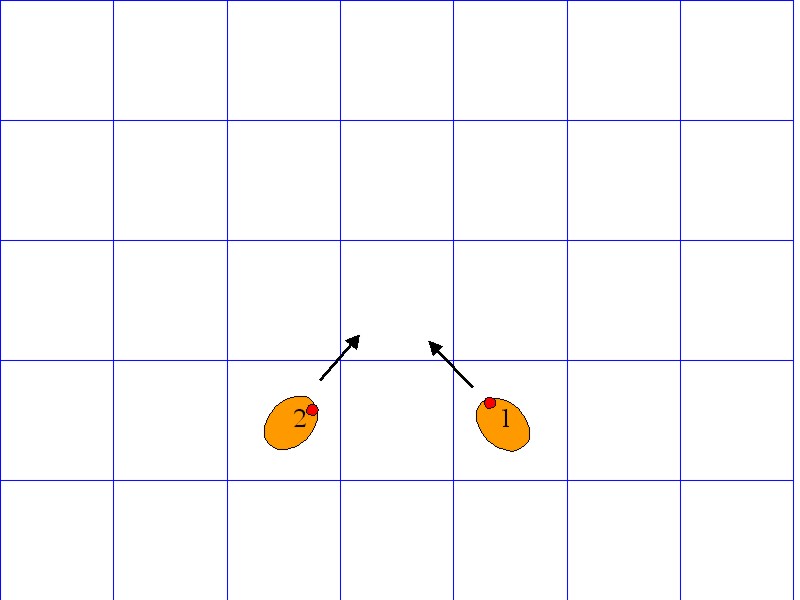 Thanx, ENJOY YOUR GAME!!!!!